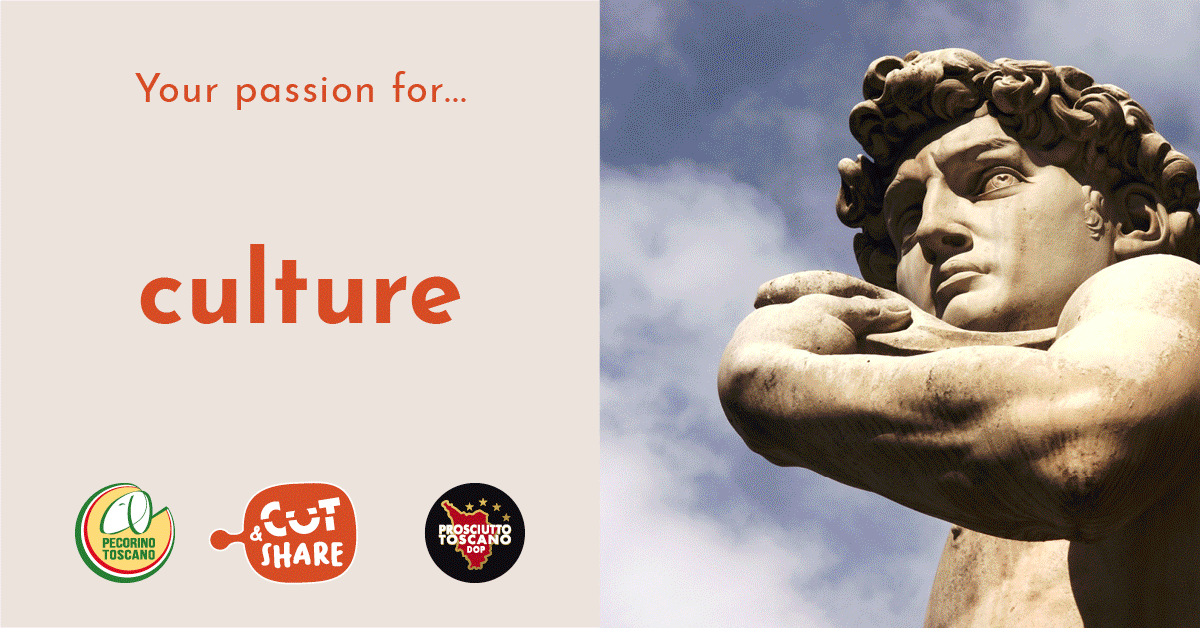 Cut & Share is an awareness-raising campaign whose aim is highlighting and informing about the quality and traceability of two European premium products with Designation of Origin: Pecorino Toscano DOP and Prosciutto Toscano DOP.
A happy union of territory and tradition gave birth to these excellent products, which are ambassadors of the real taste for good food to share with joy and pleasure at the table.
But excellence can hide behind many topics that represent our lifestyle. The passion for good food does not exclude others: you can be passionate about fashion, art, culture, travel, your birth land, or a geographical area in particular (in this case, the Tuscan one, where Pecorino Toscano DOP and Prosciutto Toscano DOP come to life).
Who chooses excellence? People who are unique and lively. They don't want to get bored, are curious to learn new things, and enjoy trying innovative products and experiences without forgetting elegance and sophistication. People who choose excellence have good taste and are detail-oriented and attentive to the quality of what they buy and consume.
Clearly, these people are incredibly passionate about Pecorino Toscano DOP and Prosciutto Toscano DOP too, because those who love quality cannot help but love these products.
What are you waiting for? Meet, taste, and share… Your Passion for Excellence!