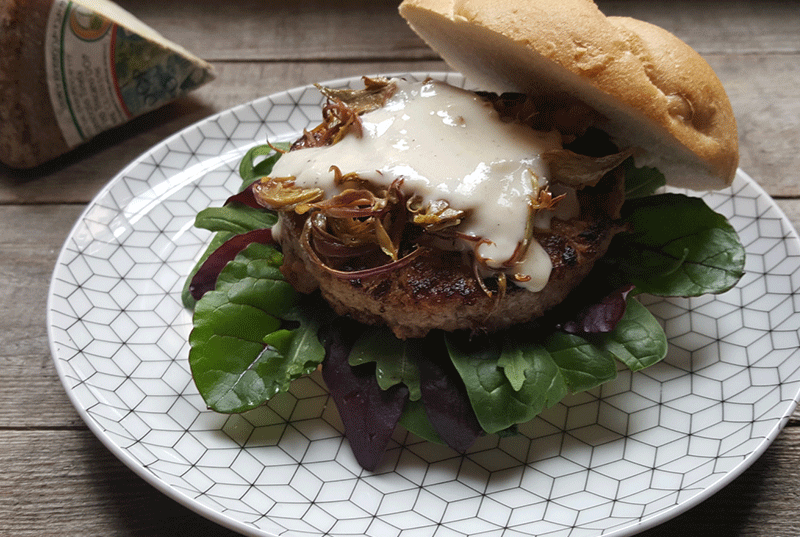 Preparation
Dice the onion and put it in a bowl with the pork beef. Add mustard, salt to taste, and a sprinkle of pepper, then mix all the ingredients. Let the meat rest in the fridge.
Put the cooking cream in a saucepan over low heat. When it has reduced by 1/3, add the Pecorino Toscano DOP and mix well.
Slice the artichoke into thin strips and sauté them in a frying pan until they become crispy. Divide the meat into two balls and form the hamburgers. Cook them over medium heat (5-6 minutes per side if you like medium-cooked burgers).
Now, you can build your sandwiches: first of all, cut each Semmel roll into two halves and toast them in the pan where you cooked the meat. Put the lettuce on the rolling base, place the hamburger on it, add some Pecorino Toscano cream to taste, and the crispy artichoke strips. Serve hot, and enjoy!
Ingredients
2 Semmel rolls
250 g of minced pork beef
100 g of cooking cream
50 g of grated aged Pecorino Toscano PDO
1 artichoke
1/2 small red onion
1 tbsp of mustard
Lettuce
Salt and pepper to taste