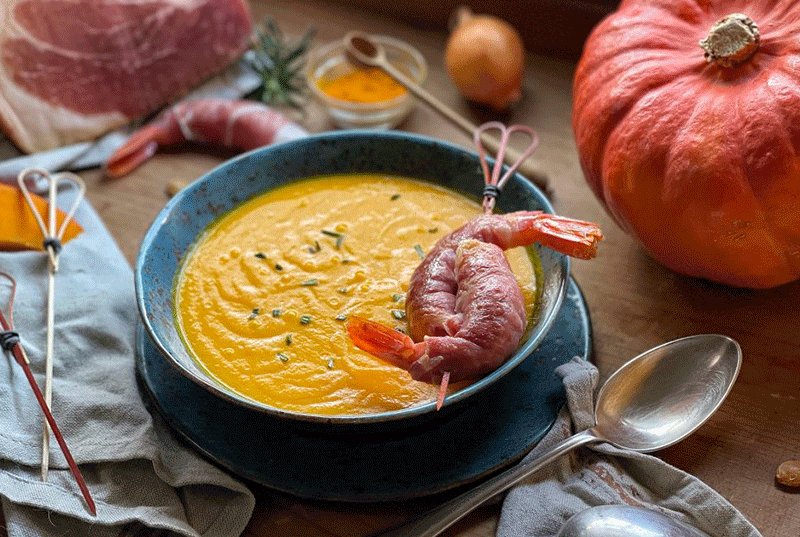 Preparation
Cut the pumpkin into pieces. Heat the oil and cook the onions until light brown. Add the pieces of pumpkin and one tablespoon of turmeric.
Cook everything with vegetable stock in low heat (15/20 min.).
When the pumpkin is ready, mix it all with an immersion mixer.
Clean the shrimp, take off the heads and the carapace.
Wrap all the shrimps with slices of Prosciutto Toscano DOP (two shrimps in a skewer)
Cook all the skewers on a grill with oil and rosemary.
Serve the shrimp skewers with pumpkin cream.
Ingredients
800g pumpkin
1 chopped onions
8 slices Prosciutto Toscano DOP
8 shrimps
Olive oil
9 dl stock
Salt, pepper, turmeric, rosemary
4 wood sticks