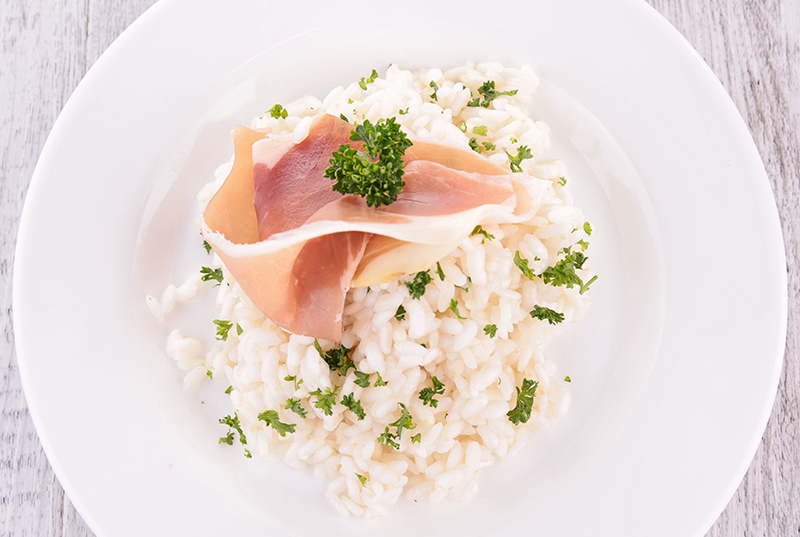 Preparation
Toast the Prosciutto Toscano DOP in a pan, then let it cool.
Put a few grapes aside to decorate the dish and pour all the other ones in a vegetable mill to get their juice.
Melt the butter, then add the chopped shallot. After about ten minutes, raise the flame a little and pour the rice. Leave it to toast for a few minutes: as soon as it becomes sheer, add the grape juice and blend. Once dried, add the hot vegetable stock, without mixing too much. At the end of cooking, turn off the heat and stir in the risotto by adding the robiola cheese and a pinch of pink pepper. Serve and garnish with the grapes cut into quarters, the crumbled toasted Prosciutto Toscano DOP, and the chopped parsley.
Ingredients
350 g of Carnaroli rice
450 g of white grapes
80 g of soft butter
1 shallot
Salt to taste
1 l of vegetables stock
70 g of Robiola cheese
4 Prosciutto Toscano DOP slices
Pink peppercorn to taste
Parsley to taste