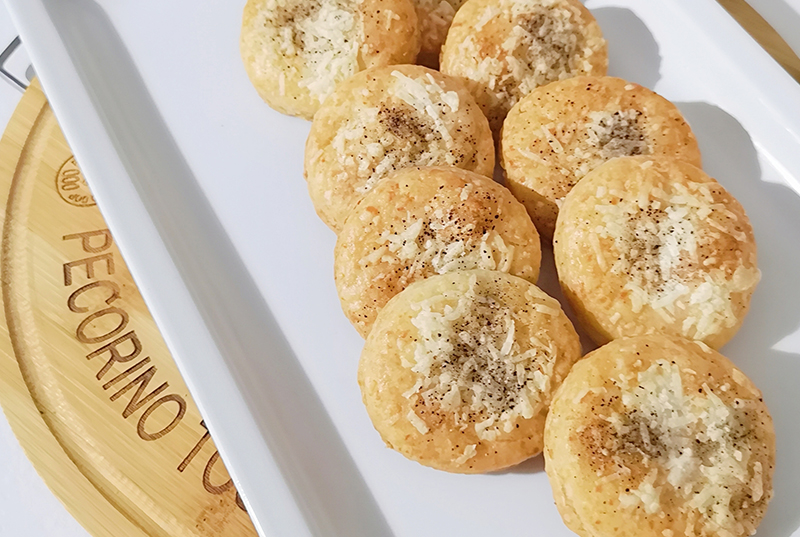 Preparation
Start by combining the flour, Pecorino Toscano DOP, cold cubed butter, pepper, and salt in the jug of a planetary mixer fitted with a leaf hook, or by hand. Operate the planetary mixer at medium speed, add the cold milk slowly and let it work until a rather compact mass is formed. Then transfer the dough to the work surface and knead it until it forms a loaf.
Once ready, wrap it in plastic wrap and let it rest in the fridge for 30 minutes. After this time, take the dough and roll it out with a rolling pin on a floured pastry board to a thickness of 3 mm. With a pastry cutter, then, form your cookies.
Once ready, place them on a baking tray lined with parchment paper and sprinkle a little Pecorino Toscano DOP and pepper on each biscuit. Finally, bake in a preheated static oven at 200 ° for 15 minutes, after which your cacio&pepe biscuits will be ready.
Ingredients
100 g aged Pecorino Toscano DOP
130 g flour 00
100 g cold butter
30 g cold whole milk
1 pinch of fine salt
black pepper to taste
Ingredients for coverage
40 g aged Pecorino Toscano DOP
black pepper to taste