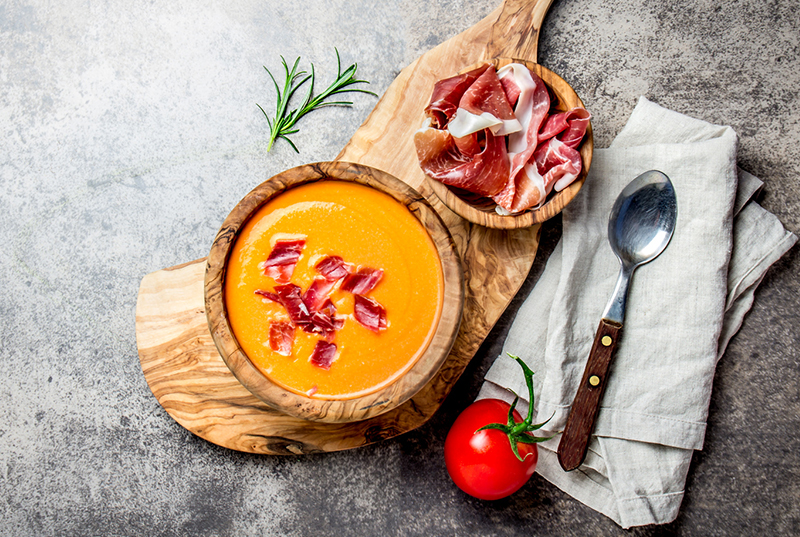 Preparation
Take off the crusts from the stale bread, cut it into cubes, and place it in a bowl soaking it with about 250 ml of water. Leave it there for about half an hour. Meanwhile, peel the tomatoes and dice them.
Reduce the diced tomatoes, the softened bread, and the half garlic into a puree. Then, add about 50 ml of EVO oil, the salt, and the pepper to taste and stir: it must be a thick, creamy, and velvety mixture. Cover it with the cling film and leave it in the fridge for at least two hours.
Before serving it, garnish the Salmorejo with some strips of Prosciutto Toscano DOP and a hint of EVO oil!
Ingredients
800 g of ripe tomatoes
200 g di stale bread
½ garlic
250 ml of water
EVO Oil, salt, and black pepper to taste
2 slices of Prosciutto Toscano DOP